Psycomedia Episode 53 – The Quantum Entanglement Between Me And Kieron Gillen
Psycomedia Episode 53 – The Quantum Entanglement Between Me And Kieron Gillen
References:
Atran, S., & Norenzayan, A. (2004). Religion's evolutionary landscape: Counterintuition, commitment, compassion, communion. Behavioral and brain sciences, 27(06), 713-730.

Barrett, J. L. (2008). Coding and quantifying counterintuitiveness in religious concepts: Theoretical and methodological reflections. Method & Theory in the Study of Religion, 20(4), 308-338.

Boyer, P., & Ramble, C. (2001). Cognitive templates for religious concepts: Cross-cultural evidence for recall of counter-intuitive representations. Cognitive Science, 25(4), 535-564.
 Marx, G. T., & Archer, D. (1973). The urban vigilante. Psychology Today, 7, 45-50.
Amanda's doodles:
We publish all fan-art.
Media of the Week:
Thought Bubble
Podcasters:
The MOMBcast http://mombcomics.com/category/mombcast/
SILENCE! http://mindlessones.com/category/silence/
Unanswered http://unansweredpodcast.wordpress.com/
Stacey's Pop Culture Parlour http://popcultureparlour.podbean.com/
Dissecting Worlds (Officially endorsed by Tim. Officially unendorsed by Ben) http://geeksyndicate.co.uk/category/gs-podcast-network/dissecting-worlds/
Geek Syndicate http://geeksyndicate.co.uk/
Comickers:
Chris Doherty – The Whale House: http://www.bittersweetfatkid.com/thewhalehouse/
Unseen Shadows Year One: http://unseenshadows.com/
The Common Swings: http://thecommonswings.blogspot.co.uk/
Luke Surl: http://www.lukesurl.com
Matt Dyson: http://www.mookeo.com/
Graham Johnson: http://mrgjohnson.tumblr.com/
Kate Beaton: http://www.harkavagrant.com/
Warwick Johnson Cadwell: http://warwickjohnsoncadwell.blogspot.co.uk/
Adam Cadwell: http://www.adamcadwell.com/
John Allison: http://www.scarygoround.com/
David Wynne: http://davidwynne.tumblr.com/
The Haul:
Nude Doc Ock Hall:
Squeak Rogers:
The glittering dome of the afterparty:
Tim, looking ridiculous as ever:
Some cosplay on Flickr (Tim saw all of them in the flesh):
http://www.flickr.com/photos/chrisbeee/8194966873/in/set-72157632035537635
http://www.flickr.com/photos/chrisbeee/8196058356/in/set-72157632035537635 (Tim met this Zatanna, her tumblr is http://monkeycroft.tumblr.com/ )
http://www.flickr.com/photos/chrisbeee/8194960933/in/set-72157632035537635
http://www.flickr.com/photos/chrisbeee/8196054828/in/set-72157632035537635 (Tim also met Holly. he had never seen her not in her Loki gear)
http://www.flickr.com/photos/elephantshrewattack/8201092534/in/photostream
http://www.flickr.com/photos/clockheart/8201798920/in/set-72157632053254384
http://www.flickr.com/photos/clockheart/8201648764/in/set-72157632053254384
http://www.flickr.com/photos/clockheart/8203111588/in/set-72157632053254384
http://www.flickr.com/photos/clockheart/8200849109/in/set-72157632053254384
http://www.flickr.com/photos/clockheart/8200821431/in/photostream
The view from Tim's hotel bedroom:
Look sir, droids:
David  in the process of sketching Tim's stormtrooper:
Ian Sharman, who cares and knows enough about Star Wars to argue the finer points with Tim:
Quirky face Graham Johnson and Holly:
The failure of quantum entanglement led to this Kieron Gillen:
Whereas my clothes came from http://psychpizza.spreadshirt.co.uk/ 
Find out what British people think about anything for free: http://www.britsocat.com/Home
Vote Jim Gordon: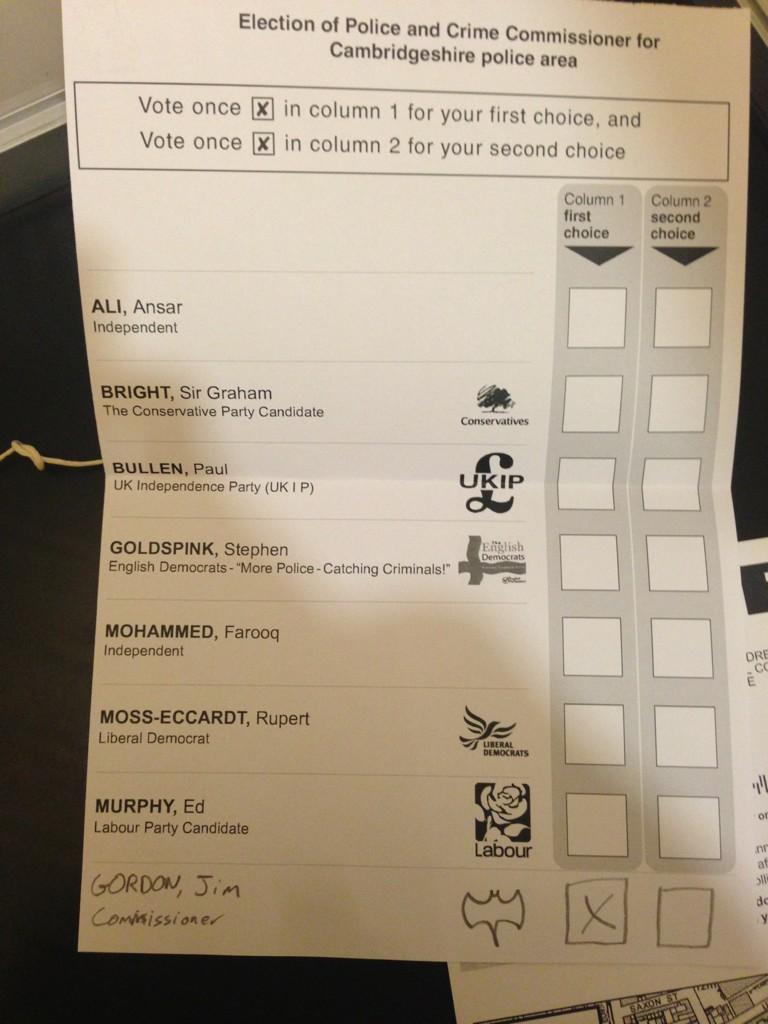 Vote Judge Dredd:
Single power superheroes: http://tvtropes.org/pmwiki/pmwiki.php/Main/SinglePowerSuperheroes
Hero generator: http://home.hiwaay.net/~lkseitz/comics/herogen/herogen.cgi